We now offer a direct connection to Zoom from StreamText.net . It is very easy to use and also provides the output formatting to ensure you the best quality delivery possible.
To use StreamText with Zoom:
1. Log into Zoom meeting room. The link will be send to you by the host.
2. Have the meeting Host make you the caption provider.
3. Retrieve the Caption URL. You will want to click on the CC button at the bottom of the zoom page. A popup will show the "Copy The URL to your Clipboard" button. See below this is a screenshot of the popup that will appear after you click on the CC button in the lower menu.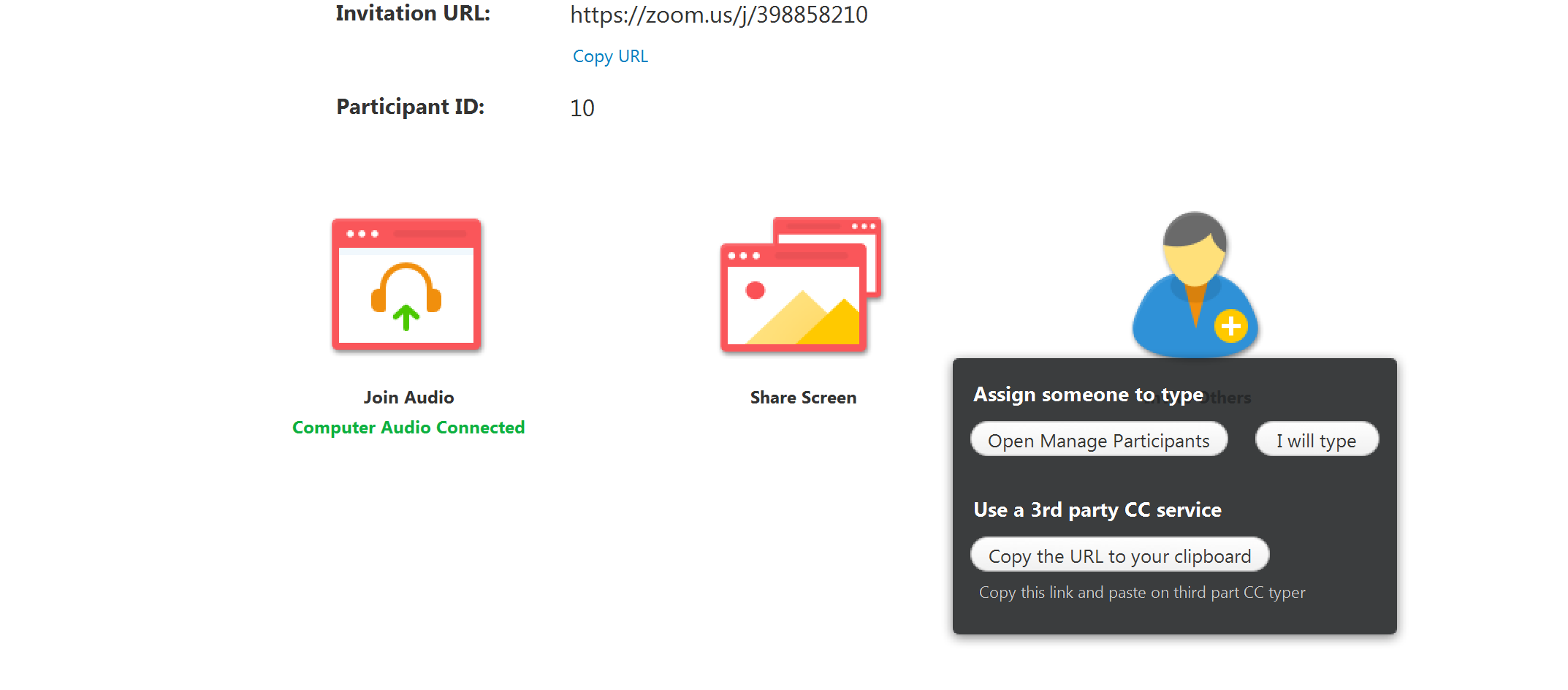 4. Schedule event in StreamText.Net. You will setup the event just like a normal StreamText event except for one added step on the Cart/Captioning tab. In the screenshot below are the Zoom setup options.
Select the "Stream to Zoom" checkbox.
Paste in the "Caption URL" that you copied from Zoom.
Set the delay in the stream. The reason this is required is Zoom does not support deletes or backups. We recommend starting out at three seconds however you can try lower settings to see how it looks. You will notice duplication and formatting issues if you do not have enough time.
Start the event and you will see captions show in Zoom. Note the caption provider has a different view of the captions than the participants. If you click on the CC button you will see more of a transcript view when you are the CC provider. Participants will see normal popup captions in the middle right above the menu at the bottom of the page.
Notice the regular StreamText link does not have any delay so if needed you can use that as a backup or the user can use StreamCast with the same event name.